Barony.v3.2.2-SiMPLEX (Size: 199.09 MB)

Barony.v3.2.2-SiMPLEX.rar

199.08 MB
4.87 kB
Files view Limit 50 — Current Torrent have 2 files
---
Description
Content temp disabled.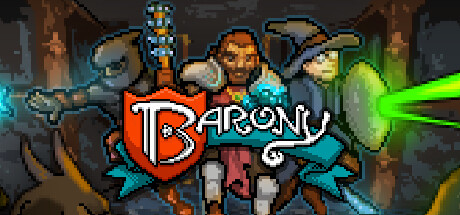 Title: Barony
Genre: Action, Adventure, Indie, RPG
Developer: Turning Wheel LLC
Publisher: Turning Wheel LLC
Release Date: 23 Jun, 2015
About This Game
Barony is a 3D, first-person roguelike that brings back the cryptic and intricate designs of classic roguelikes such as Nethack and melds them with RPGs like Ultima Underworld, System Shock, and Daggerfall. Challenge is the calling card of this hard-boiled dungeon-crawler.
---
Related Torrents
Content temp disabled.
---
Sharing Widget
To share this torrent inserting the provided BBCode into comments, status messages, forum posts or your signature.
Torrent: Barony v3 2 2-SiMPLEX